September 17, 2015

Filed under Cross Country, Games, News, Sports
Congratulations to the Boys Cross Country Team. They competed in the Galveston Beach Run Sept. 11 and came home with medals. In the Varsity 4K Race, Armando Hernandez finished 10th, Francisco Mejia finished 24th, and Trevon Hardy finished 27th out of 158 Varsity runners. In the Freshman race, all...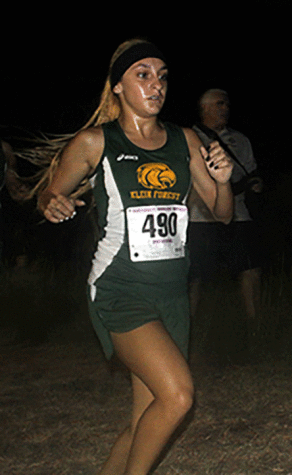 September 23, 2014

Filed under Cross Country, Sports
Sweat runs down my temple to the tip of my chin as I run the usual eight miles during cross country practice. "Come on Brooke, eight miles down two more to go, stay up." I think to myself. With just two miles to complete my ten mile workout, all I could feel was ice cold water patiently waiting to...

Loading ...
Friday, November 2

Football

Klein Forest 44 - Conroe Tigers 48

Friday, October 26

Football

Klein Forest 22 - Klein High Bearkats 44

Tuesday, October 23

Volleyball

Klein Forest 0 - The Woodlands Highlanders 3

Friday, October 19

Volleyball

Klein Forest 0 - Conroe Tigers 3

Thursday, October 18

Football

Klein Forest 39 - Klein Cain Hurricanes 56

Tuesday, October 16

Volleyball

Klein Forest 0 - Klein Bearkats 3

Thursday, October 11

Football

Klein Forest 13 - Klein Oak Panthers 40

Tuesday, October 9

Volleyball

Klein Forest 0 - Klein Oak Panthers 3

Friday, October 5

Volleyball

Klein Forest 0 - College Park Cavaliers 3

Friday, October 5

Football

Klein Forest 0 - College Park Cavaliers 28
Monday, December 10th -bell day ----------------------- Tuesday, December 11th-snowflake day ---------------------Wednesday, December 12th-candy cane day --Thursday, December-14th-green day -------------------------------Friday, December 15th-ugly sweater day