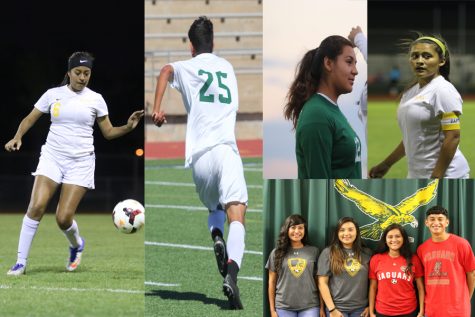 April 20, 2017

Filed under Showcase, Soccer, Sports
Four Klein Forest seniors have signed to colleges for Soccer. Araceli Guerrero and Christian Garcia are signing to University of Houston Victoria.  Sandra Rosas and Josahandi Gonzales are signing to Jacksonville College. Keep kicking KF seniors....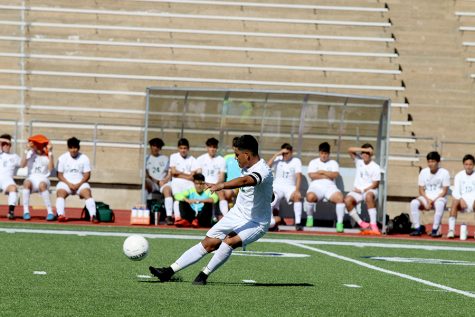 April 3, 2017

Filed under Showcase, Soccer, Sports
Congratulations Boys Soccer team for an amazing season. With 20 wins, 4 losses, and 2 draws the Soccer Team put up a fight this season. ...

Loading ...
Friday, November 2

Football

Klein Forest 44 - Conroe Tigers 48

Friday, October 26

Football

Klein Forest 22 - Klein High Bearkats 44

Tuesday, October 23

Volleyball

Klein Forest 0 - The Woodlands Highlanders 3

Friday, October 19

Volleyball

Klein Forest 0 - Conroe Tigers 3

Thursday, October 18

Football

Klein Forest 39 - Klein Cain Hurricanes 56

Tuesday, October 16

Volleyball

Klein Forest 0 - Klein Bearkats 3

Thursday, October 11

Football

Klein Forest 13 - Klein Oak Panthers 40

Tuesday, October 9

Volleyball

Klein Forest 0 - Klein Oak Panthers 3

Friday, October 5

Volleyball

Klein Forest 0 - College Park Cavaliers 3

Friday, October 5

Football

Klein Forest 0 - College Park Cavaliers 28
Monday, December 10th -bell day ----------------------- Tuesday, December 11th-snowflake day ---------------------Wednesday, December 12th-candy cane day --Thursday, December-14th-green day -------------------------------Friday, December 15th-ugly sweater day