October 30, 2019
Lyric Coleman subconsciously used her cheerleading skills and jumped with excitement as her name was announced as Homecoming Queen while her mom looks...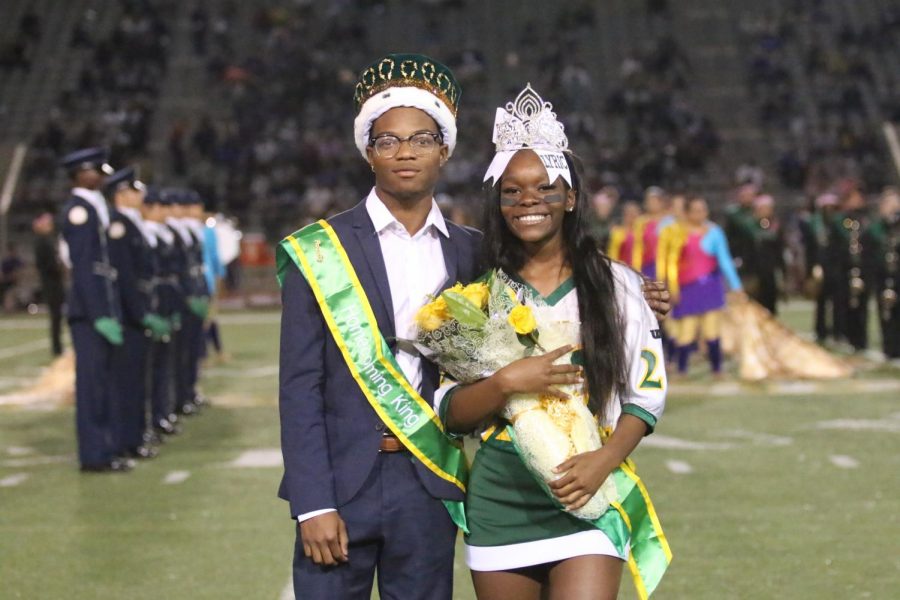 October 30, 2019
Auhmad Robinson and Lyric Coleman were crowned Homecoming King and Queen. During half-time of the football game vs. Klein Cain, homecoming representatives...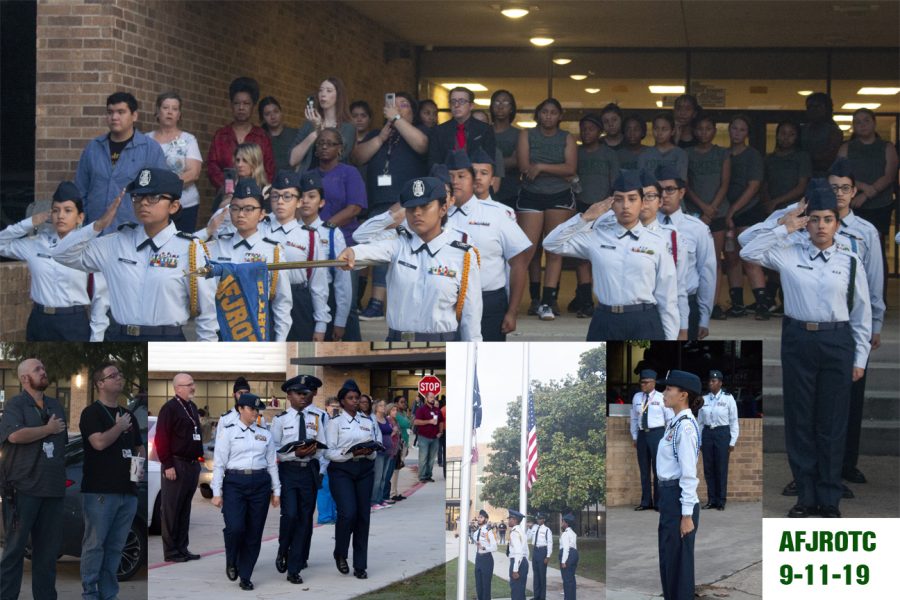 September 11, 2019
In remembrance of 9-11, AFJROTC cadets invited students and staff to the daily task of raising the flags.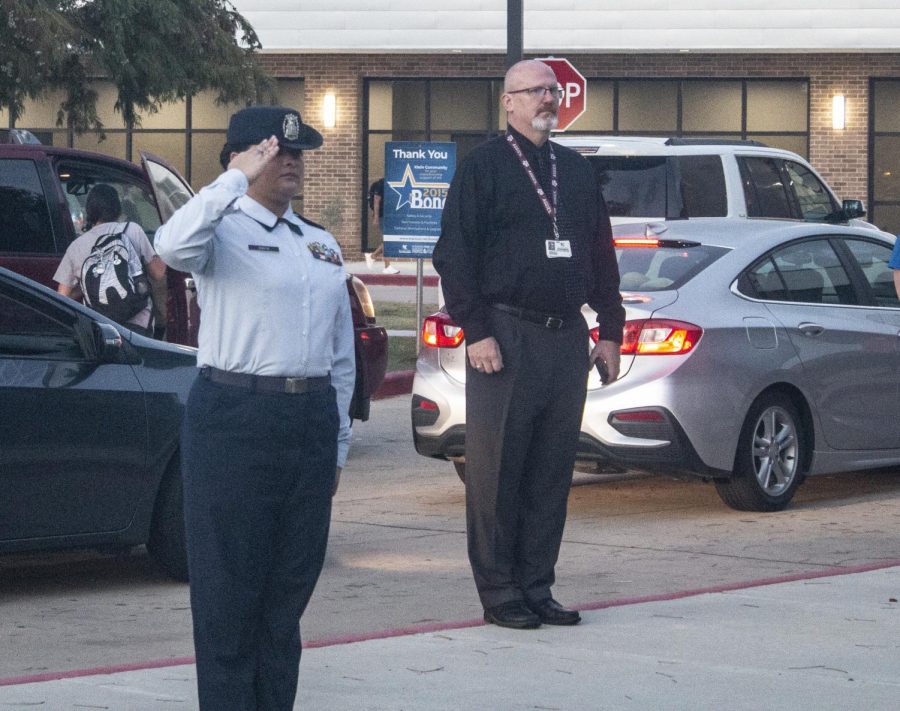 September 11, 2019
At 7 a.m. today, Sept. 11, 2019, cadets from AFJROTC remembered and honored the victims and first responders of the attack on America Sept. 11, 2001.

Loading ...
Friday, November 2

Football

Klein Forest 44 - Conroe Tigers 48

Friday, October 26

Football

Klein Forest 22 - Klein High Bearkats 44

Tuesday, October 23

Volleyball

Klein Forest 0 - The Woodlands Highlanders 3

Friday, October 19

Volleyball

Klein Forest 0 - Conroe Tigers 3

Thursday, October 18

Football

Klein Forest 39 - Klein Cain Hurricanes 56

Tuesday, October 16

Volleyball

Klein Forest 0 - Klein Bearkats 3

Thursday, October 11

Football

Klein Forest 13 - Klein Oak Panthers 40

Tuesday, October 9

Volleyball

Klein Forest 0 - Klein Oak Panthers 3

Friday, October 5

Football

Klein Forest 0 - College Park Cavaliers 28

Friday, October 5

Volleyball

Klein Forest 0 - College Park Cavaliers 3
Monday, December 10th -bell day ----------------------- Tuesday, December 11th-snowflake day ---------------------Wednesday, December 12th-candy cane day --Thursday, December-14th-green day -------------------------------Friday, December 15th-ugly sweater day