Grupo Destino's Climb To Fame
Junior Andy Soto sits on a low stone wall while he plucks his 6-string acoustic guitar. Freddy Dad, his bandmate, stands tall next to his upright bass. The two are practicing under a setting sun, playing music for the neighbors to hear. 
His live music group is known as "Grupo Destino," which translates to "Destiny Group". Soto feels a strong sense of purpose and pride in his band.
"I always felt like it was meant to be, for us to play together," Soto said. "It was destiny." 
Soto is writing, releasing and performing new music regularly (and can be found on all streaming platforms, including Spotify). He's the frontman and main songwriter for the band, which plays a unique brand of Norteno/Sierreño music. This style of music is the result of a new generation of musicians putting a modern twist on traditional Spanish music. 
"I think it's the music of the future." Soto said. "You can implement so many things into it, there's so many subgenres. This type of music is gonna stick with us, just how our parents stuck with Los Bukis or Los Tigres del Norte."
Norteno and Sierreno music originates from Mexico, and has seen many different subgenres that stem from its traditional style of accordion and guitar based music. Soto aims to reinvent this old style into something fresh, by way of implementing influences outside of Spanish music. 
"I like a lot of indie music… a lot of Mac Demarco, Cuco and stuff," Soto said. "I vibe with the chords that they use. They use a lot of Major 5ths and Major 7ths. I like to integrate that into sierreño music."
It is this unique approach to songwriting and musical influence that allows for Soto to create a fresh take on the tried and true. Soto has honed and refined his songwriting process through a highly disciplined practice routine. 
"I pick out chords that sound good, and I'll play them over and over until I find a melody in my head I like." Soto said.  "Once I find the melody and the chords, it's simple. I can make a song in 15 minutes, all fully written." 
Grupo Destino's full lineup includes Soto as frontman of the band, with bassist Javi Figueroa and guitarist Freddy Dad. Soto feels a deep appreciation for them and their musical capabilities. Figueroa's knowledge of multiple instruments makes him a perfect fit. 
"Javi, he's one of the best bass players out there." Soto said. "He just knows his music. Whenever I can't find a chord, he finds it right away. He surprises me with the talent that he has."
Grupo Destino's final member features guitarist Freddy Dad, who is also backup vocalist for the band. 
"Freddy, he has such an amazing voice." Soto said. "His guitar playing is amazing, especially when he plays la harmonia (the harmony). We have such good chemistry when we are playing." 
With such a musically competent lineup, Soto feels prepared to take on bigger opportunities for the band. Amongst their many ventures, Grupo Destino has their sights set on playing the Escapade, one of the largest music venues in Houston.
"We have opportunities to play over there [Escapade], we just have to prove that to people," Soto said. "We're playing bigger gigs. We're playing clubs now, and hopefully moving to bigger stages and better sound systems."
View Comments(1)
About the Contributors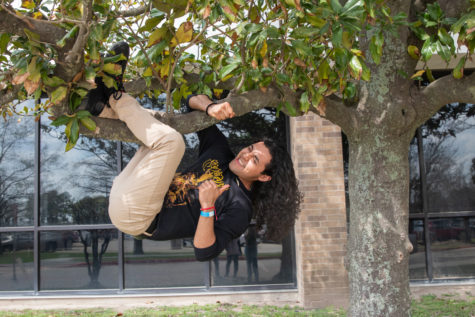 Kevin Garcia, Writer
Hi! I am Kevin, and this is my first year on the newspaper team. Aside from being a writer, I am a musician and an avid movie fan. I have a lot of dogs...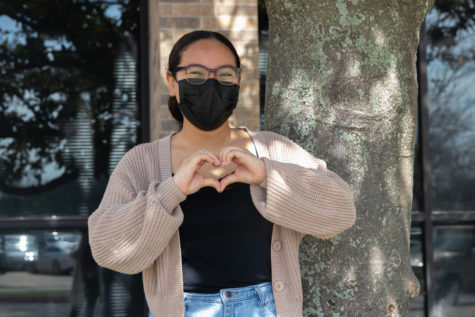 Nyta Prom, Yearbook EIC, Photographer
Hi! It's Nyta. I am artistically inclined and very into photoshop. I love making videos and designing shirts for clubs I'm in. I'm vice president...