Ohana Forever
During the last couple of minutes of second period, head orchestra director Mamie Morlacci delivered astonishing news. The silent room filled with shock as Morlacci announced her plans to "graduate" with the seniors.
"At first Mrs. Morlacci mentioned to our class that she's graduating with the seniors," junior Jailyn Barnuevo said. "Her mentioning she's graduating made me originally think, 'Oh she's graduating with a college degree,' so when listening more it was shocking to hear she was retiring."
Head orchestra director Mamie Morlacci announced her retirement on March 10, after 29 years of teaching. 24 of those years were spent at Klein Forest.
"Although it's sad, I understand that it's time for her to walk away," senior Areez Fatima said. "She's had a wonderful career at Klein Forest and amazing memories. I'm glad to have the honor of exiting with her."
It is Morlacci's connection to her students that has kept the orchestra program thriving all these years. Through the word "Ohana", which she often uses to describe the orchestra program, she has created a sense of community that feels like family.
"Our Ohana wouldn't have started without Mrs. Morlacci, and it will always be Ohana because of her," Fatima said.
Morlacci has been a mentor for all of her students, lending a helping hand whenever needed. While a lot of her students met her in high school, a handful have known her since elementary school, including those that were her fifth grade strings students. Senior Kamryn Stewart, in particular, met Morlacci back in her fourth grade year in 2014. 
"Ms. Morlacci has always been there for me, even outside of orchestra," Stewart said. "Whenever I was experiencing any troubles, she would not hesitate to come to my aid. My life at school would have been much more difficult without her guidance."
Teaching over a hundred students annually, Morlacci has made the orchestra department a place that feels like home where everyone is always welcome back. In fact, many of her alumni returned for her final concert as Klein Forest's head orchestra director on May 11. As a surprise, assistant director Francis Tesoro invited some of the alumni up to play under Morlacci's baton one last time.
"I couldn't believe he was able to gather that many alumni to surprise Ms. Morlacci," senior Marlen Muñoz said. "The whole surprise made me tear up."
Tesoro himself is an alumni from the Klein Forest Class of 2012 and was Morlacci's student during his time in high school. He went from being an alumni to Morlacci's colleague and is set to become the next head director, continuing her legacy of Ohana.  
"She will always be one of my absolute heroes in my life, an individual that completely gives her all to any task at hand," Tesoro said. " I hope to be at least half the musician and educator that she is."
View Comments(1)
About the Contributors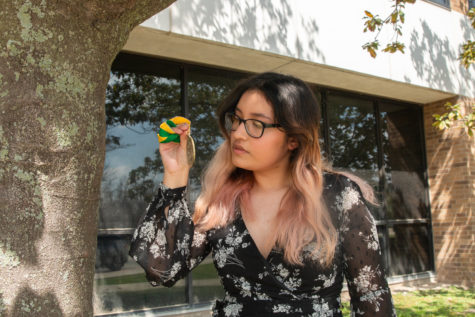 Geraldine Cruz-Hernandez, Yearbook EIC, Photographer
Hi, I'm Geraldine. I'm the oldest of three and my dad's favorite. I'm a very introverted person and my favorite hobbies are writing and reading books...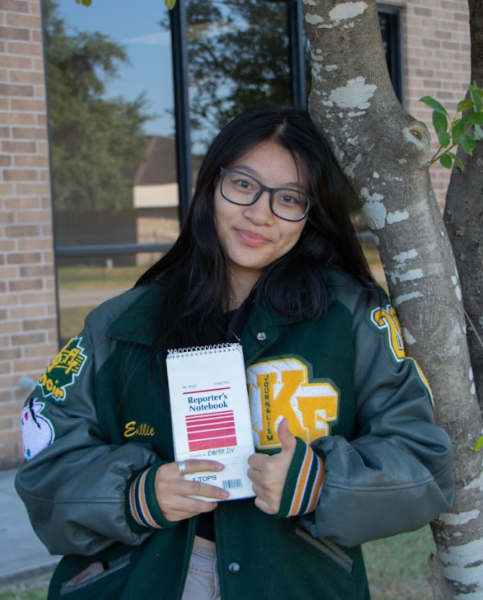 Emillie Siv, Newspaper EIC, Photographer
What's good everyone, hi my name is Emillie Siv and I'm your newspaper editor-in-chief and social media coordinator! I also work with Yearbook. This...