New principal, Jeff Bailey, looks forward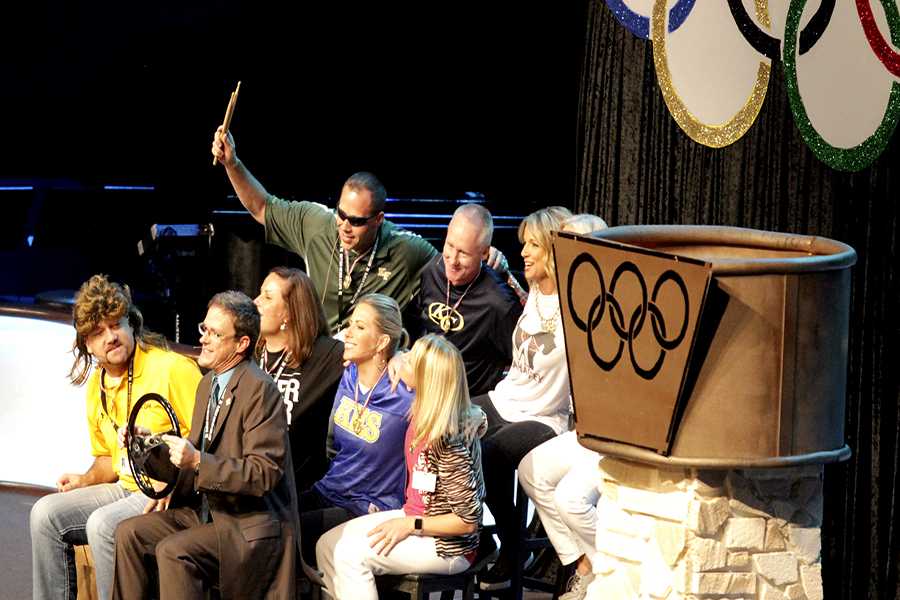 Walking into his office you feel an immediate warm presence overcome you. There's nothing really remarkable about the office, but the moment he starts to speak, a sort of life comes to it. It's the bit of life he brings to every school he goes to. It's his moxie.
Before Jeffrey Bailey became the new principal here, he was principal at Ulrich Intermediate School for three years, an associate principal at Klein Collins High School, and an assistant principal at Klein Oak.
"I've been at school most of my life," Bailey said. "I graduated just to come back to school!"
On a more serious note, Bailey talks about leaving and arriving.
"Leaving a school you've impacted is difficult," he said. "But going to a new school with all of these great ideas and expectations is a great feeling. I'm just always looking forward."
And looking forward he is, before the school year even started his mind was racing with opportunities for Klein Forest.
"I try to be out and about," Bailey said. "Before school even started I had a meet and greet with the community. I was at freshman orientation, and on the first day of school I tried my hardest to make it around the whole school."
Although he only made it to the first floor and 75% of the second, all of Klein Forest heard Bailey's voice that day during Eagles Nest.
"Before I came here, the school had just started its core values," Bailey said. "Our school is so culturally diverse, I wanted us to embrace our diversity. We created the social contracts so students have a sense of ownership, and be responsible for their environment. We couldn't expect them to respect one another if they don't know what respect means."
The core values, social contracts, and the enforcement of starting the class period off on the right foot are all to improve our school's attitude.
"Every class starts with a different attitude," Bailey said. "I wanted the teachers to stand outside the classroom and greet the students. Starting the class off on a positive attitude ensures that they won't let something negative continue to bother them."
Bailey sees what we were, what we are, and what we are becoming. We, the staff and students, are just learning to become the role models we were destined to be.
"We can't quit," Bailey said. "We can't give up on anyone."
Leave a Comment