Daylight Savings Time Ends Nov. 3 at 2 a.m.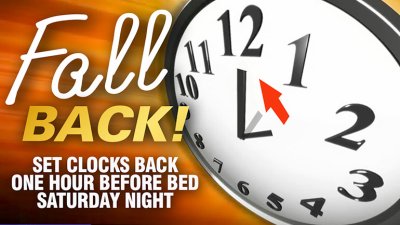 Advertisement
Hang on for a minute...we're trying to find some more stories you might like.
Daylight savings time ends the first Sunday in November.
Don't forget to set your clocks and watches back one hour Saturday night before you go to sleep.