Cosmetology Hosts Public Service Day
Cosmetology held their second service event on Jan. 11, 2023 where student stylists showcased their skills to the public. There was an increase in the number of students, teachers, and community members who came in for their service since their last event.
"It's basically a day in a salon where the managers have their stylists and all the stylists work on clients that come in so that they can further their education and be able to work hands-on instead of just on the mannequin," cosmetology teacher Celina Ortiz said.
The event took place during the school day from 7:30-10 a.m and from 12:15-7 p.m.. Junior Mia Alamilla said it was her first time doing a service event but thinks that she and the stylists "handled it pretty well."
"I'm confident in doing curls," Alamilla said. "In the morning, I got to curl my friend's hair and I did a little half up-do and it looked really good on her. She loved it."
Along with hairstyling, stylists performed haircuts, hair-dying, manicures, pedicures, acrylic nails, shellac gel nails and facials. They allowed for walk-ins and appointments to the open public. Junior Xavier LaCarter went to support his friend Nayeli Garcia, junior. 
"I already had in mind that I wanted to get my hair trimmed," LaCarter said. "I just took the opportunity to be like, 'Oh, I'll just get it done over there because they seem to know what they're doing.' And they did."
Students learned their techniques and skills throughout the course of multiple classes. During class time, stylists practiced on mannequins, being able to go at their own pace. But during the event, the cosmetology room was busy with students working hands-on with clients.
"It was a little hectic at times but it was good," junior Alyssa Hernandez said. "I saw how much improvement I had. I felt more comfortable as I was doing it, seeing all the clients and everyone enjoying what they were doing was my favorite thing."
Many of the student stylists said that it was their first time working during a service event. Some even practiced on family members and friends before servicing clients. Junior Luisa Silva said she is confident with cutting hair because she has experience with hair services.
"I work at Visible Changes," Silva said. "I feel like I have more experience and when I have service days, I feel used to it now. It's a good vibe, it's really fun."
During the event, stylists had to make sure their clients were satisfied and that they met all of the customer's expectations. Even with the responsibilities, multiple students reaffirmed their career choices for after graduation. 
"I felt like it gave me a perspective in the salon since it was busy and how it portrayed a salon," senior Elyssa Almanza said. "I definitely will pursue this because it is my career that I definitely have faith in. After this I think I'm going to open my salon because I felt like where I'm at is where I should be."
Students viewed the public service as an educational experience, where they were able to get feedback from clients, perfect their skills, and understand the cosmetology workfield. Ortiz said she wasn't nervous when supervising her students. 
"I knew that my students would be able to handle it," Ortiz said. "It was a huge success. I am super proud of my girls because they stayed busy, they stayed on task. They were happy that they got to experience that."
Leave a Comment
About the Contributors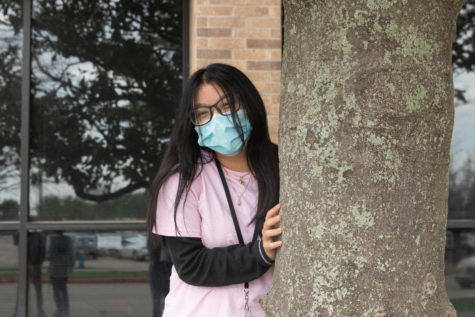 Emillie Siv, Newspaper EIC, Photographer
Hi! I'm Emillie and your newspaper editor-in-chief! I also work with the yearbook staff. I enjoy writing, photography, and documenting memories! I love...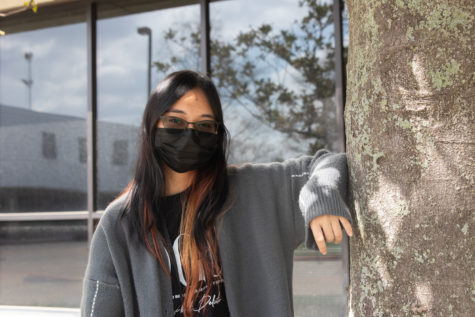 Linh Nguyen, Photographer
My name is Linh. I'm a Yearbook staff this year, the total is 9 staff and I love all of them. I love photography, drawing, listening to music,  also...